Fraternity & Sorority (FSL) Brownstones
Columbia College, SEAS, and Barnard College students with guaranteed housing are eligible to live in FSL Housing. Learn more about FSL Housing and contact Fraternity & Sorority Life for more information about the application process.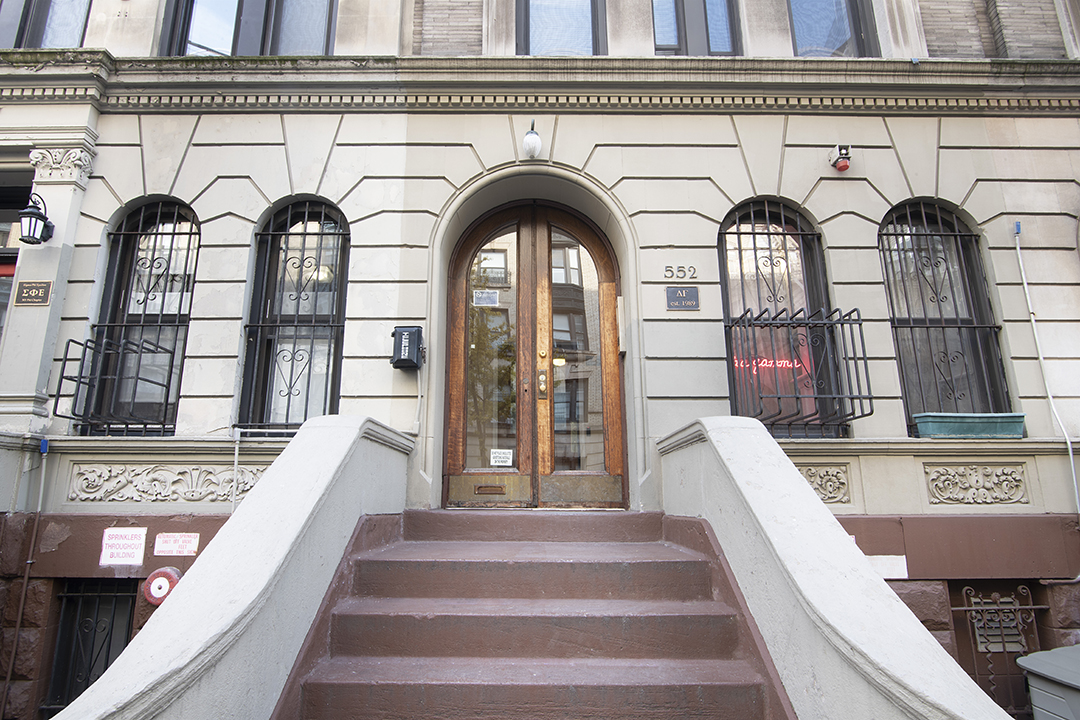 FSL Brownstones:
523 West 113th Street: Sigma Chi
550 West 113th Street: Sigma Phi Epsilon
552 West 113th Street: Delta Gamma
556 West 113th Street: Sigma Nu
534 West 114th Street: Kappa Alpha Theta
536 West 114th Street: Alpha Chi Omega
540 West 114th Street: Sigma Delta Tau
548 West 114th Street: Kappa Delta Rho
Alpha Epsilon Pi
Phi Iota Alpha
Key Features:
Community living environment
Walking distance to several dining locations and off-campus shops and restaurants
Building Details:
Housing Rates:

Entrance location:

At building address

Number of residential floors:

Varies by building

Flooring:

Hardwood
Bathroom Style:

1 - 2 shared bathrooms per floor

Laundry:

Free laundry in the basement of each building

Kitchen:

A shared kitchen is available in each building

Lounge:

A building lounge is available in each brownstone

Cleaning Responsibility & Schedule: 

Bathrooms: Cleaned daily, Monday-Friday, by Facilities
Kitchens: Cleaned daily, Monday - Friday, by Facilities
Trash Removal (Room/Suite): Residents responsible for taking trash to designated receptacles
What Former Residents Say:
"The Brownstones are awesome. There is so much room for you to either hang out with your friends or even just to sit and study. Plus, when else in my life will I be able to live in a real New York City Brownstone?"
---
"I loved living in the Brownstones. The kitchen and the living room are huge, much bigger than any suite in East Campus. When the weather is warm, we all sit on the steps of our house and hang out with people from the other Brownstones on the block. Overall, I had a great experience living here."
Image Carousel with 8 slides
A carousel is a rotating set of images. Use the previous and next buttons to change the displayed slide
Slide 1: 523 West 113th Street

Slide 2: 550 West 113th Street

Slide 3: 552 West 113th Street

Slide 4: 556 West 113th Street

Slide 5: 534 West 114th Street

Slide 6: 536 West 114th Street

Slide 7: 540 West 114th Street

Slide 8: 548 West 114th Street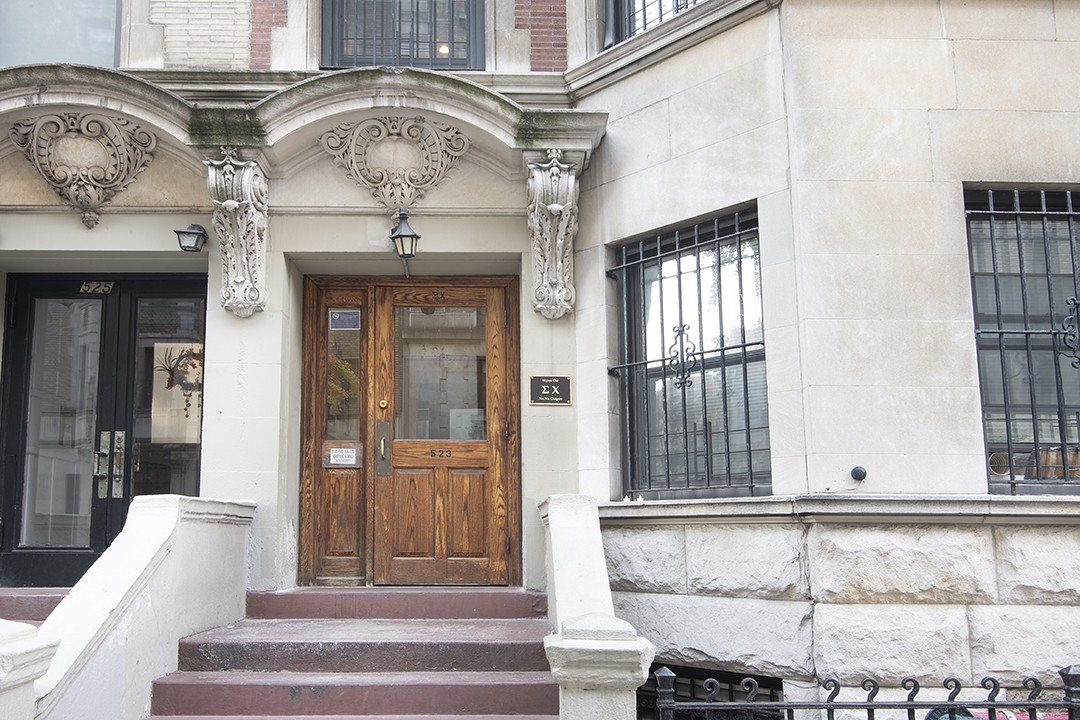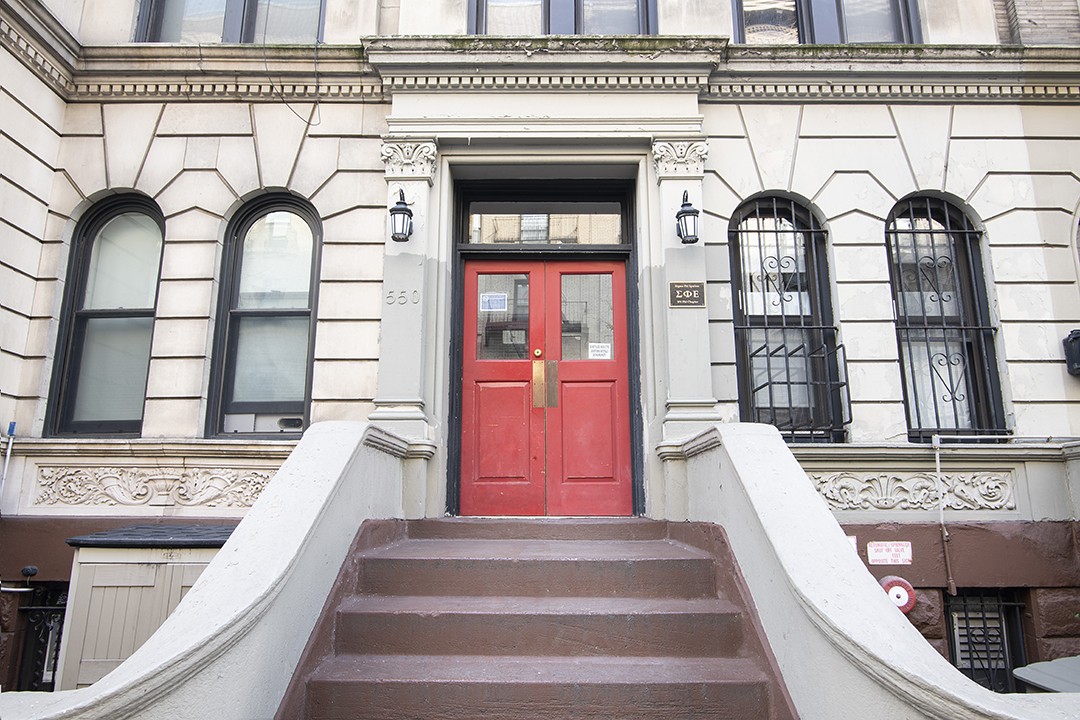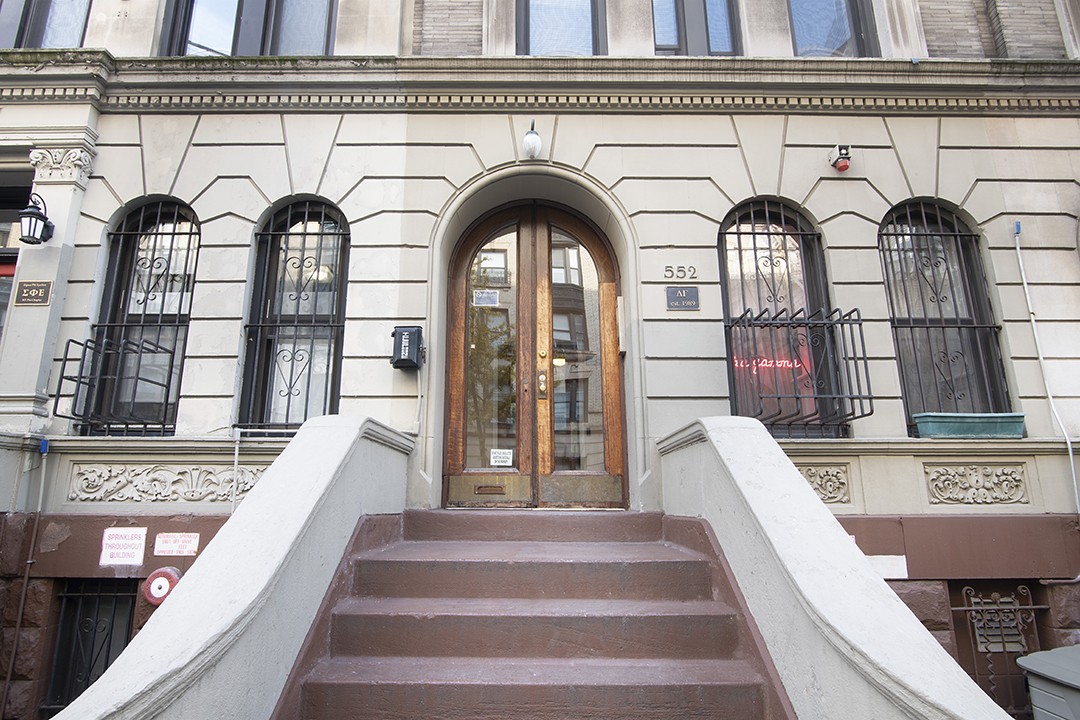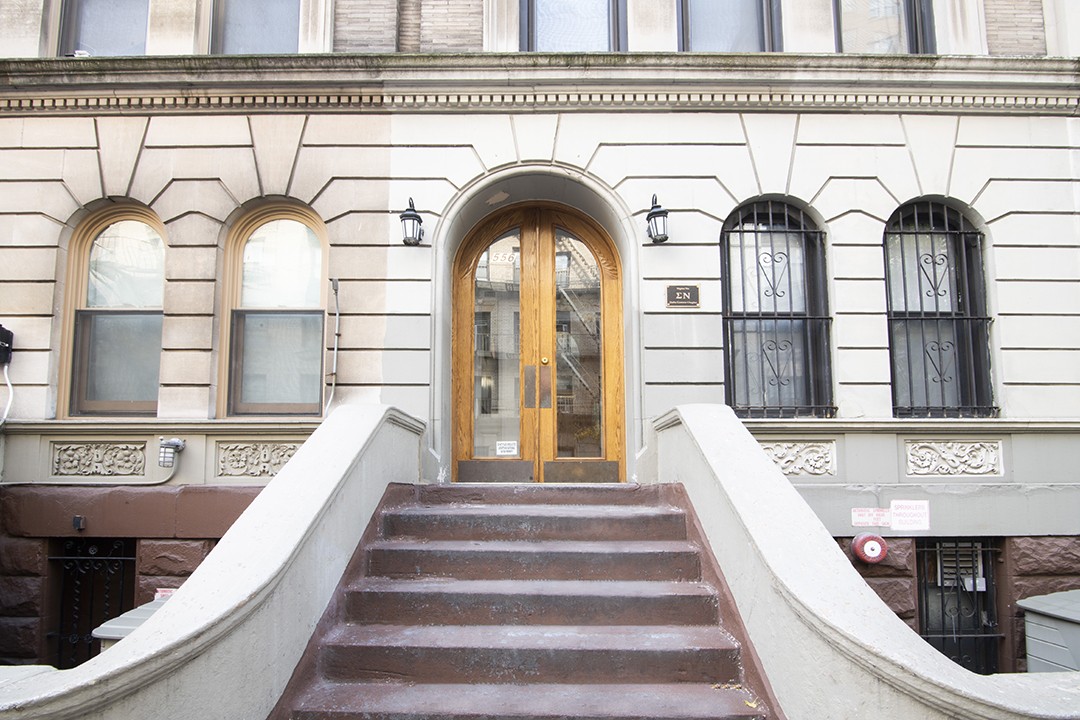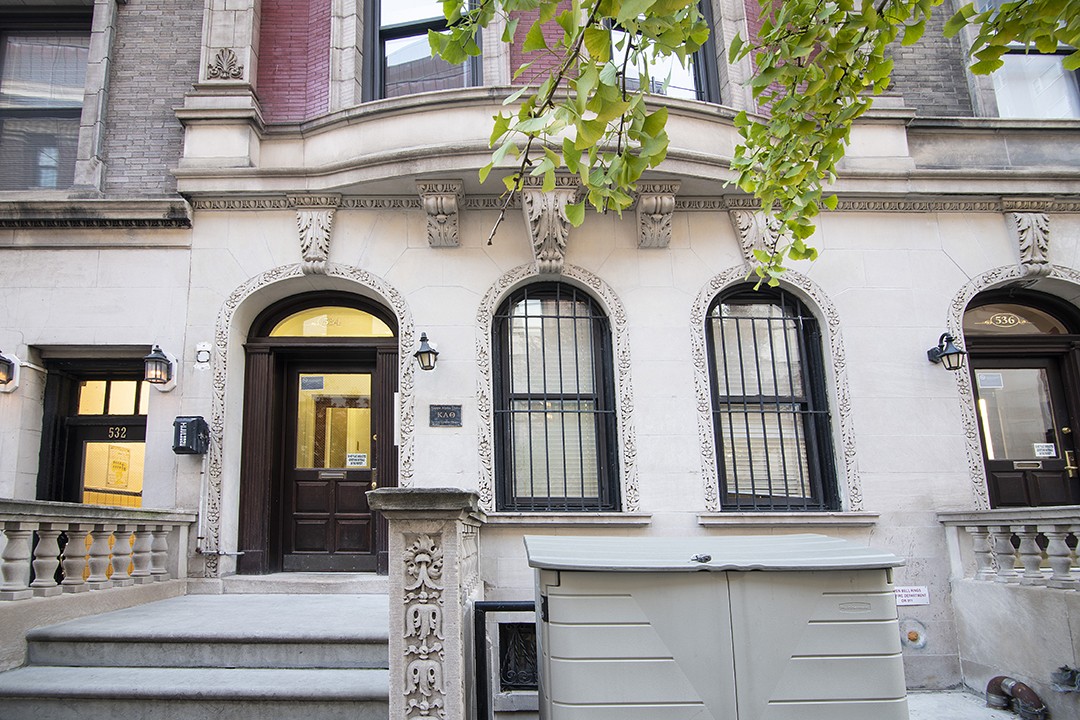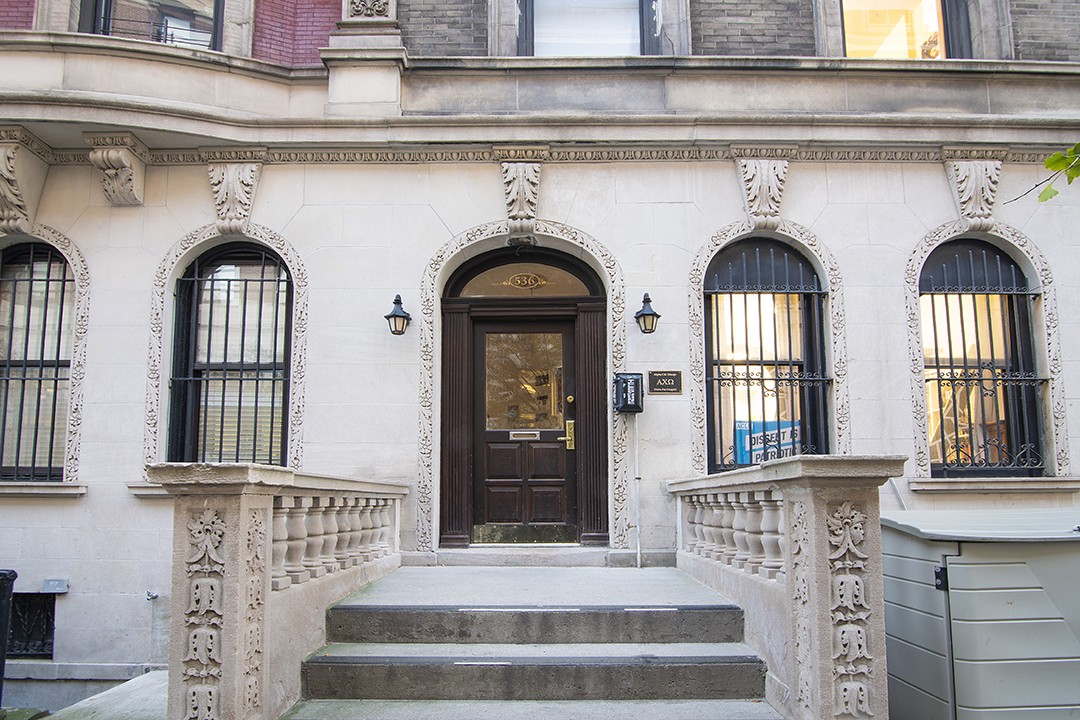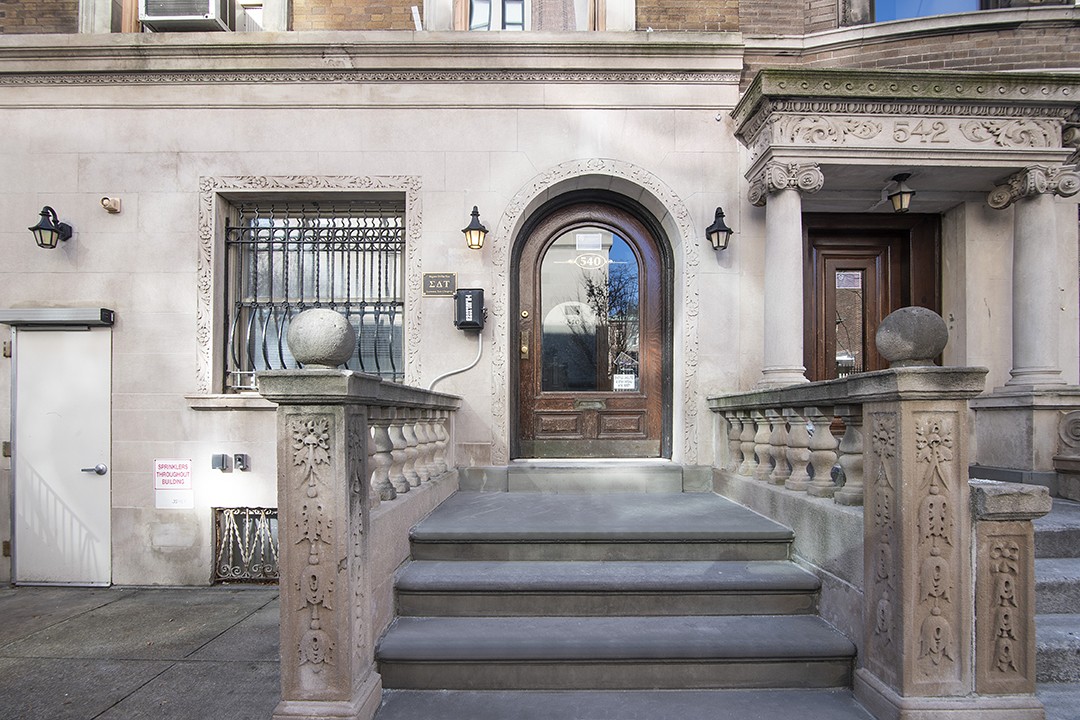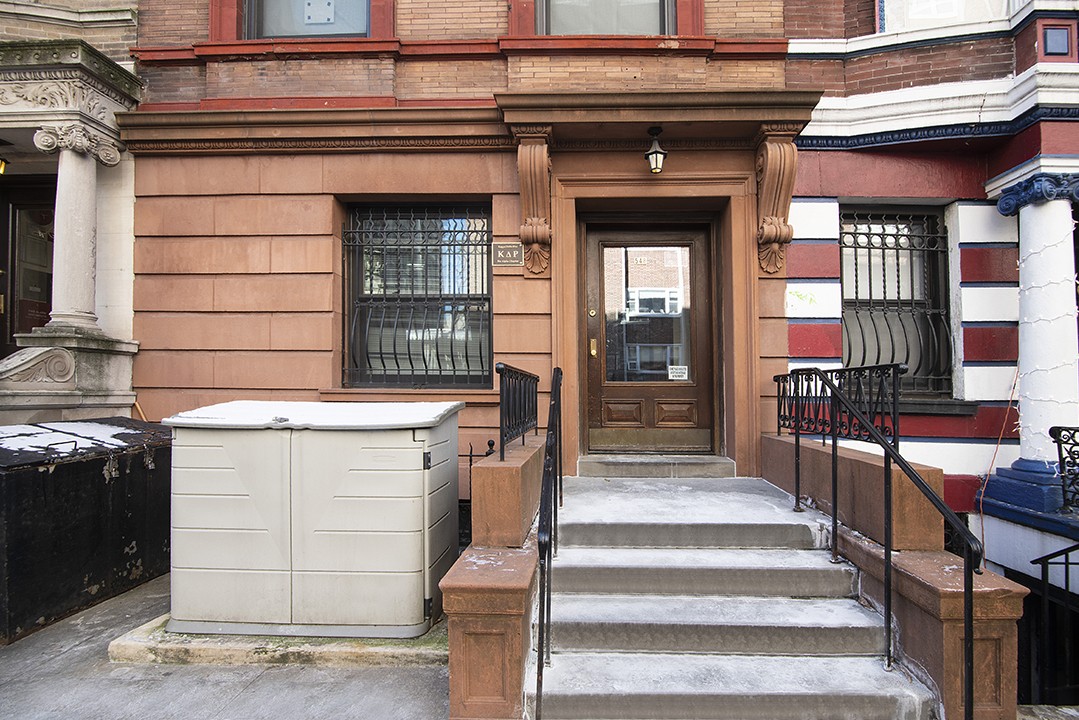 Previous
Next