HERE TO SUPPORT THE RESIDENTIAL COMMUNITY
At Columbia Housing we're responsible for maintaining the physical integrity, cleanliness and operations of Columbia's 30+ undergraduate residence halls. While we manage a lot of moving parts to keep our buildings in top shape, our number one priority is our student residents.
We're dedicated to providing you with safe and comfortable accommodations and a friendly face whenever you have questions or concerns.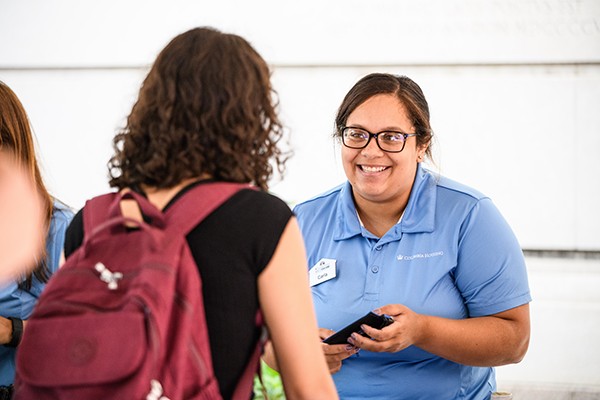 The Hospitality Desk located in the Hartley Hall lobby is available 24x7 at 212-854-2779 to help with general questions and concerns. For maintenance support in your room or building, open a Service Request with Facilities and Operations at any time.
Living On Campus Academic Year 2020/21
Campus may be different this year, but the University has put in place practices to help everyone have a great and safe Columbia experience.
August 28, 2020
Check-In for students living on campus during the Academic Year 2020-21 begins Monday, August 31. A reminder of important details.  
August 26, 2020
Beginning Wednesday, August 26 the Hospitality Desk will resume 24/7 operations to support the residential community. The desk is located in Hartley Hall and staff can be reached via phone at 212-854-2779.
VIDEO LIBRARY
Below are a selection of videos that may be helpful as you check-in for the Fall term. Visit our full video library for videos covering additional topics.